Today I have some inspiring and very good news.
  Last week I found this new facebook page, Apartments that require declawing in Indiana Facebook Page that was started by one of the awesome Paw Project veterinarians, Nicole Martell-Moran. (We need one of these facebook pages in EVERY state)
   I saw a post on it that said a woman that lives in these apartments Rivers Edge Apartments, Noblesville, Indiana wanted to get a cat but they require declawing so she wasn't going to get one.
   So I had my mom send an inspiring note to one of the managers in charge of the company and she had information in it about declawing. She also informed him how after we reached out to 3 other huge property management companies last year and they realized the horrific facts about declawing, they took the declawing requirement out of their pet policies.
Today we received this note from this awesome manager from this company, Samaritan Companies.
---
Hey Lori,
 I did receive your email and discussed it internally with the regional managers yesterday evening before we left for the day. We have come to the agreement that we are going to remove the declawing policy in our current Resident Policies. However, due to hardwood floors and trim, we will be increasing our Pet Deposit.   I appreciate you reaching out to us and we are more than happy to accommodate our furry friends the way they are! We plan on having another internal meeting within the next week (most likely after Labor Day weekend) and will re-write the policies to become truly pet friendly across all 6,000 units across Indiana & Ohio. 
I hope you have a great weekend!
Best Regards,
Nick Shrout
IT Director / Regional Manager
Samaritan Companies
---
My friends, usually when rational, compassionate people like this, learn the truth about declawing and how it is inhumane, cruel, painful, and mutilating, they do the right thing and don't require a very inhumane requirement in their company pet policy.
Thank you for ALL of your help in raising awareness about declawing and inspiring people to not move into apartments that require declawing their cats and NOT declawing them PERIOD! Your efforts do make a big difference in protecting cats from this evil and barbaric procedure. Thank you.
---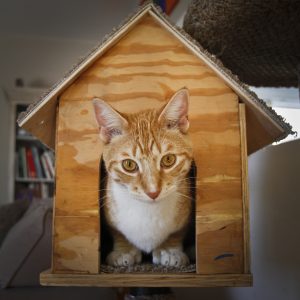 ---
Here are more property management companies that became truly "Pet Friendly" and took the declawing requirements out of their pet policies last year after we sent them a note about their declawing requirement and educated them about the facts about declawing.
---


---
Flaherty & Collins- 105 properties and 15,409 multifamily units in 12 states across the nation.
---
Here is the note we received from this awesome company.
Hi Lori,
Thank you for your follow-up! We have been reviewing the policies and have made this change to no longer require declawed cats at our properties. We thank you for the information and for reaching out to us. It may take some time before you notice these changes on our community websites, but we are in the process of making those updates.
Again, we appreciate your feedback and thanks for reaching out to us.
 Sincerely,
 Brian Moore
Marketing & Communications Director
Flaherty & Collins Properties
http://flco.com/
---


---
Steadfast Companies- Owns and/or operates more than 36,000 units in 23 states across the United States
www.steadfastcompanies.com
Steadfast Facebook Page
---


---
IRET-

259 properties and 11,765 apartments
https://www.iret.com/company/
IRET Facebook page
---


---
The only three companies that I reached out to chose to keep the declawing requirement in their pet policy after being educated on how inhumane, cruel, and mutilating it is, are K and D Properties in Ohio, Simco Management Corp. in Ohio, and Scion Group in Illinois. (What's up with the Midwest being stuck in the dark ages about this barbaric procedure?)
---

---
Scion owns lots of University apartments. One of their paralegal's wrote me back and said, "The Executive Board has decided to watch what a few states do, which are considering legislation on this topic. Thank you for your interest. "


---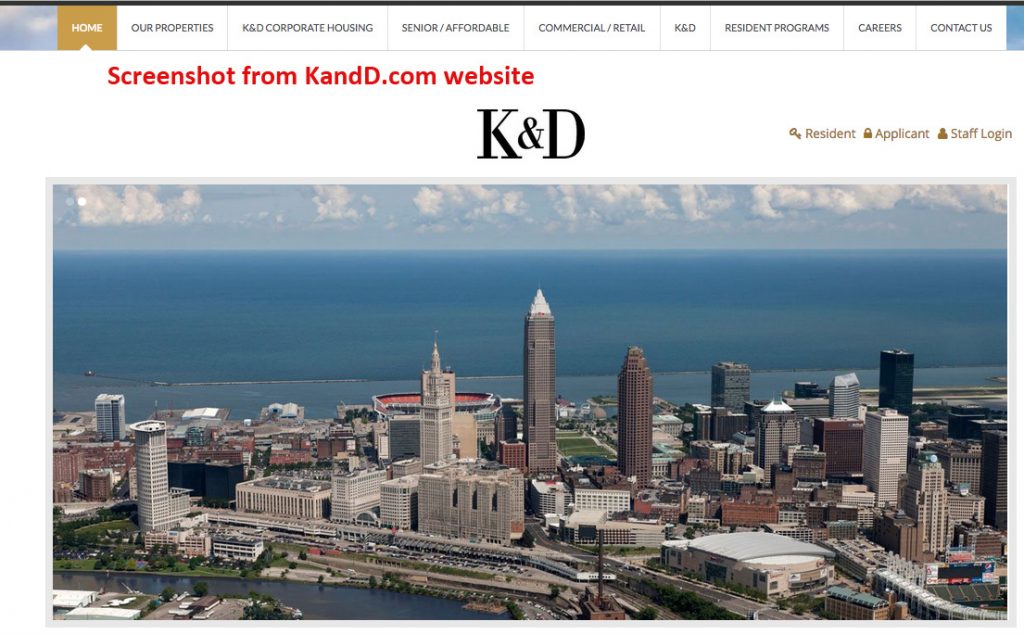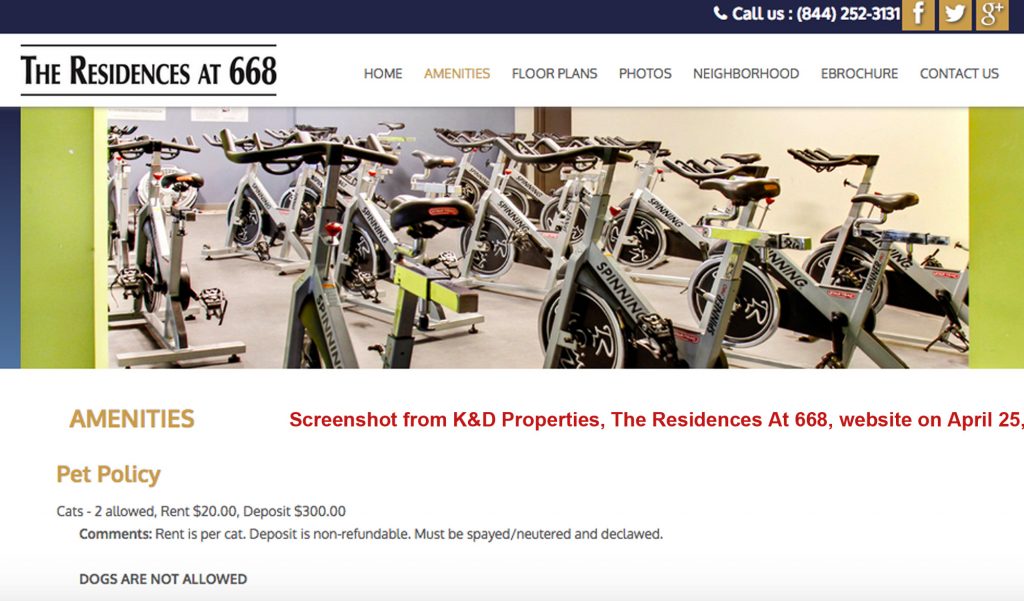 After I respectfully tried to reach the person in charge of K & D's pet policy, they turned it over to their lawyer and he sent me a Cease and Desist letter. Here is more about this sad story. K&D Cease and Desist letter
---

Simco's apartment managers say that they are "Cat Friendly", yet they require cat owners to amputate their poor little kitties toe bones and claws (declaw)
(Sadly this reminds me of how AAFP (American Association of Feline Practitioners) allows their "Cat Friendly" practices to declaw as a first option, promote declawing, and lie and deceive cat owners about this mutilating and inhumane procedure)

After I reached out to the executives of this company, Rick Noca, rnoca@simco-apts.com and msimon@simco-apts.com  and Rick Noca's reply was,
Lori,

  We will be making no change to our policy at this time.
---
Maybe you can respectfully inspire them to do the right thing.
https://www.simco-apts.com/
https://www.facebook.com/simcomanagementcorp
---

Here is the note that my mom sends to the property management companies
I'm the mom of City the Kitty, one of the most famous cats in the world, and I have received word from some of his followers about your requirement in your pet policy to have cats declawed. City's number one cause is to end declawing in North America and educate people as to how cruel, horrific, and inhumane it is.
People want to move into your apartments and want to have cats but aren't going to subject them to this unnecessary, painful, and cruel procedure.
I am not sure if you are aware that declawing, which is amputating the first toe bone along with the claw in a cat's paw, causes a lifetime of some sort of pain and suffering and takes away parts of their body that are so important to their health and well being.
You don't require dogs to be declawed and they cause a lot of damage with their nails sometimes. Why do you require this mutilating surgery for cats?
Why not just require a larger deposit on the off chance that the cat does cause damage? You also require renters insurance for the cat so why go to the extremes and require them to do such a cruel thing to their cats?
Declawing is banned in over 28 countries and considered unethical and not performed in most of the rest of the world because it is so barbaric and cruel. Veterinarians all over the world look at vets here in shame because they are violating their oath they took to help protect and heal animals. Declawing is the most painful and barbaric surgery in veterinary medicine. Performing a surgery to fix a behavioral issue went out with lobotomies.  There are bills that are introduced in many states that will ban declawing if passed.
Declawing was started in the 50's by a very unethical vet and it caught on but only in America (Canada also but not as much) Veterinarians make great money doing this inhumane thing to cats and that's why it is so hard for us to end it in N America. It is a billion dollar business and cats are the sacrifice for their greed. Cat owners believe their unethical vets that declawing was ok for their cats and it was just something that they did. Now that we have the internet and people are educating themselves on the facts about declawing, thankfully more and more people are doing the right thing and not amputating their kitties' toe bones and claws. But for some reason the Midwest is slower to this change and many cat owners have no concept about the facts about declawing.
Many vets are doing the right thing and not declawing cats anymore and we have lists of them on citythekitty.com, declaw.com, and pawproject.org
People that care about animals are leaving their vets that declaw and are taking their business to these ethical, no-declaw veterinarians who honor their oath to just heal and help animals.
The American Veterinary Medicine Association condemned declawing in exotic cats in 2013 because of what they say is the pain and suffering factor. They haven't done the same for domestic cats because of the revenue that declawing generates for their veterinarians but the pain and suffering from declawing is the same for all cats, domestic or exotic. (some exotic cats are as small as 6 lbs by the way)
Most of these cats coming into your apartments already know how to use scratchers and have their nails trimmed so it is just very unnecessary and quite inhumane to require it in the first place.
It is actually illegal in California and Rhode Island for property management companies and landlords to require declawing in cats for renters. Soon more states will join in.
Also, I'm not sure if you are aware but cats that are declawed often stop using their litter boxes because of the pain, and urinate on carpets. That terrible smell is harder to get out of an apartment than replacing a rug. Many cats also develop aggressive behavior and biting problems because they have lost their first line of defense. A cat bite is 100 times more dangerous than a scratch. Also the cats usually have bone fragments left in their toe bones from the guillotine declaw method which causes a lot of pain and suffering too.
Please see that this is an amazing opportunity here to become truly "pet friendly" and a compassionate company and announce that you won't require declawing.
In the last year I sent this same note to Flaherty and Collins with over 20,000 rental units and Steadfast Management Company with over 26,000 units, and IRET with thousands of apartments, and they announced that they are becoming truly pet friendly rental property companies and are taking the declaw requirement out of their pet policies. Will you please join them and do the same?
I would announce it to all of my followers and you will probably get more animal loving people renting your properties which means more business for you. Win win. Also you will be heroes to the world.
I'm hoping that you guys realize that the declaw requirement in your pet policy is asking for a lot of painful and unnecessary cruelty to be done to cats and you are perpetuating this very false idea that declawing is ok for a cat.
Thank you,
You can go to Citythekitty.com and read the stories I've done about declawing and the PawProject.org for more information about declawing.
Lori and City the Kitty