Veterinary Associations and Declawing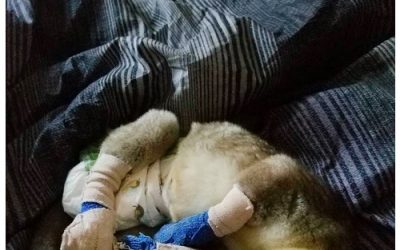 A supporter sent me this picture that a kinkajou owner posted on facebook. The owner said in a comment that she had her kinkajou 4 paw declawed because, "the declawing allows us to give them (she had another kinkajou named Mazy declawed) more freedom in the home. She said that her mom is on blood thinners and the kinkajou would "inadvertently" claw her. She said that her mom would , "help me bathe her, clip her nails or even play with her and she'd get cut up and bleed."
This owner also said, "only his nails were lasered off. His toes are intact," in a comment on facebook.